Learn How Top DTC Brands Generate $1M+/mo from Email Marketing
Introducing the Email Marketing Accelerator, a comprehensive checklist with 175+ action items used by top eCommerce brands. Discover the roadmap to earning over $1M per month with email marketing.
🚀 Discover campaign strategies that can bring in $100K in a single day.
📈 Set up Flows that can double or even triple your email revenue.
💌 Achieve fantastic open & click-through rates with clever deliverability hacks.
🔥 Tackle the critical areas including Campaigns, Flows, Opt-In, & Design
📚 Designed for everyone from seasoned pros to email marketing newbies.
❤️ We're here to answer all your questions and guidance when you need it.
On the Adaptyve Digital blog, you'll find in-depth guides, how-to's, articles, case studies, and much more, all designed to help you succeed.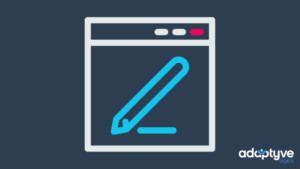 With over 3 million websites running on Shopify, there's no denying that it's one of the top eCommerce platforms, if not the best, to set up an online store. It's a powerful platform for businesses of all sizes, offering numerous advantages to its users over other platforms. Like many entrepreneurs turned Shopify developers, you're here …
Subscribe to the Newsletter
We share our best stuff by email. Subscribe below to stay in the know.