Are you planning to open a Shopify store?
A September 2022 survey of 2,260 Shopify stores revealed that the average revenue per customer was $92.00. With such high-income potential, starting an online business can be your road to financial freedom.
However, opening a Shopify store isn't as simple as registering an account. Similar to launching a physical store, you must also be aware of the legal requirements when operating an online business.
One such legal requirement potential Shopify entrepreneurs have in mind is, "do you need an LLC for Shopify"?
This article will discuss what LLCs are, how they work, whether you need one for Shopify, how it differs from a business license, how to form one, and some legal facts to keep in mind when starting a Shopify business.
Let's get started!
What Is a Limited Liability Company (LLC)?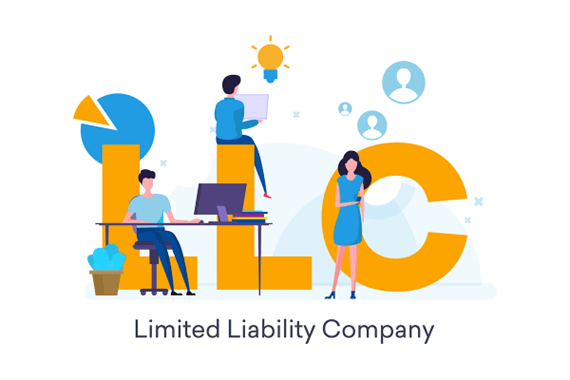 An LLC is a business structure that separates an individual from the business. In essence, the owner and the business have their respective entity. This implies that you, as the owner, have limited liability, hence the name "limited liability" company.
What makes LLC a popular type of business is that it combines a corporation's liability protection with the flexibility of a sole proprietorship.
How Do LLCs Work?
LLCs work through an operating agreement, which is a contract signed by all members of the LLC.
An operating agreement outlines how an LLC runs.
You don't need multiple employees or investors to form an LLC. One or more individuals, corporations, or other LLCs can form an LLC.
Despite having no minimum members required to form an LLC, this type of company can still legally engage in any business activity, including operating a Shopify store.
Do You Need an LLC for Your Shopify Store?
The direct answer is NO.
You don't need to form an LLC to sell on Shopify, especially if your online shop is still generating minimal revenue.
However, once your Shopify store grows, you may consider forming an LLC.
Even if you don't need an LLC for your Shopify store, knowing some benefits of forming an LLC is vital.
Personal liability protection
Tax options
Inexpensive and easy to form
Less paperwork
A flexible type of management
Credibility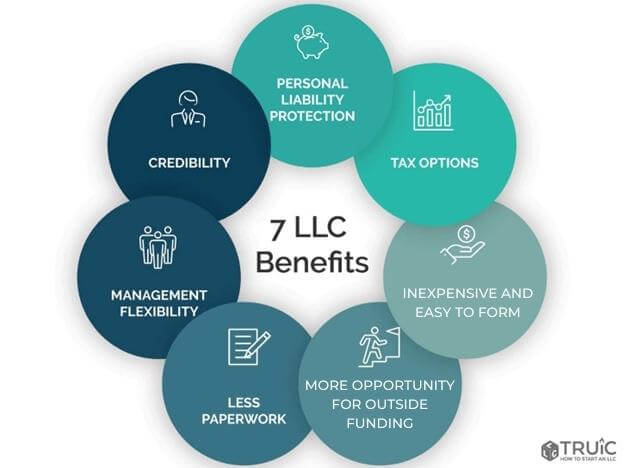 Benefits of Having an LLC for Your Online Shop
Out of the seven benefits that come with an LLC, we will cover the top four:
Personal liability protection
Saving on business taxes
Making your business more credible
Having more opportunities for outside funding
Here's a quick breakdown of each benefit.
Personal Liability Protection
As mentioned above, an LLC provides personal liability protection. Hence, it's best to have an LLC if you sell potentially harmful products on Shopify, including cosmetics or food.
Also, suppose your Shopify store generates a lot of revenue. In that case, you can protect your personal assets if your online store faces legal problems.
Save on Taxes
LLCs are taxed as pass-through entities. If your Shopify store is an LLC, its income is passed through as part of your personal tax return. So, if you're already in a lower tax bracket, having an LLC for your Shopify store is a great business decision.
Gives Your Online Business Credibility
If your Shopify store is an LLC, potential customers will know you're offering legitimate products.
Simply having an LLC can attract customers and establish trust with new and existing ones.
More Opportunity for Outside Funding
Since being an LLC will boost the perceived legitimacy of your Shopify shop, you can more easily take out loans or attract investors. Having more opportunities for outside funding is vital if you're just starting or want to expand your online shop.
Is an LLC the Same as a Business License?
Many people think that an LLC is the same as a business license. But this is a common misconception.
You can get a business license from your county or city. Once you have a business license, your business can only operate within the jurisdiction of the city or country you got it from.
On the other hand, an LLC is a state-level legal entity. That's why it's formed by filling the paperwork with the state government. Once you have an LLC, you can do business in any state that recognizes LLCs.
Therefore, if you want to expand your business to different states in the future, opt for an LLC.
Like an LLC, you don't need a business license if you're planning to launch a Shopify store. But there are certain cases where you may need a license or permit, such as the following:
Online businesses that sell food, tobacco, or alcohol products
Running a dropshipping business
Important Facts When Setting up a Legal Business on Shopify
Although LLCs and business licenses are not required to set up a Shopify store, you still need to know some legal facts.
By understanding these facts, you can rest assured that your online shop is always on the right side of the law:
You don't need to apply for an EIN (Employer Identification Number) if you have a small business or mid-size enterprise.
You can operate your Shopify Store as a sole proprietor. You can use your SIN (Social Insurance Number) or SSN (Social Security Number) for tax purposes.
States have their unique requirements and steps to obtain a license. Make sure to check with your state.
The federal government only requires a federal business license for business owners in specific industries.
4 Steps for Forming an LLC
If you decide to create an LLC for your Shopify startup, note that each state has different specifications and guidelines. So, research what stipulations your state has in place.
Nevertheless, here's an overview of the four common steps for forming an LLC.
1. Choose a Name
Choosing a name for your LLC is important not just for administrative and legal purposes but also for your investors and customers.
Your company name is the first impression potential buyers and investors will receive from your brand. So, choose a name that reflects your organization's mission and vision.
2. Obtain an EIN
After choosing a name for your LLC, head to the IRS website to get an EIN. An EIN is like the SSN (Social Security Number) for your company.
The process begins by filling out a form that seeks information about your business. You'll also need to present your taxpayer identification number.
After filling out the entire form, you'll receive an EIN immediately. The entire process is free and takes less than 15 minutes of your time.
3. Register Your Business
After having an EIN, you can now officially register your business.
Officially registering your business is a straightforward process. But, depending on your industry, you may need to take some extra steps. The products you sell will also determine if you need to present a business license.
4. Start a Company Bank Account
The last step to having an LLC for your Shopify store is to create a bank account for your business.
It's financially wise to keep your corporate and personal assets separate.
You must provide your EIN when opening a company bank account.
Once you have a company bank account, you can now set up an LLC for Shopify!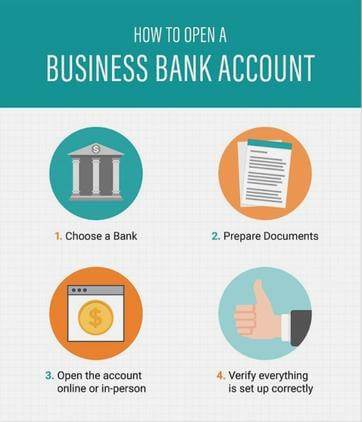 Final Thoughts
So, do you need an LLC for Shopify? No. But this doesn't mean it's the best decision not to separate a business entity from yours.
Like other business structures, an LLC also brings plenty of advantages, especially if your new business sells potentially harmful products and scales to higher revenue.
If you want to enjoy the benefits of an LLC, make sure to talk with a business attorney first. Once convinced that an LLC is suitable for you, you can read the entire process of making your Shopify store live!
Mo Sheikh is an entrepreneur, developer, and marketer. As the Founder of Adaptyve Digital, he helps teach ecommerce business owners ways to manage, grow, and scale their business.